London has emerged as a major hub for artificial intelligence startups over the past few years. The city's thriving tech ecosystem, access to talent from top universities, availability of funding, and supportive government policies have all contributed to the rapid growth of AI startups in London. In 2023, London's AI startup scene continues to go from strength to strength.
According to recent reports, there are now over 250 active AI startups based in London. These startups are spread across various sectors from healthcare to finance to transportation and are applying AI to solve diverse business problems. The total funding raised by London's AI startups exceeded $3 billion in 2022. As the AI revolution gathers pace, London's AI startups are poised for even faster growth in 2023.
A key factor driving the success of London's AI startups is the wealth of AI talent in the city. London is home to world-class universities like Imperial College, University College London, Kings College, and Oxford University which have excellent AI research groups and produce a steady stream of AI engineers and data scientists. The availability of such a high-quality talent pool makes London an ideal location for founding an AI startup.
The UK government has also been very supportive of growth in the AI sector. Government initiatives like investing in research centers, allowing easier visa norms for AI talent, and creating sandwich degree programs to train more AI engineers have created a fertile environment for AI startups in recent years. The advantage of policy support enjoyed by London's AI startups is likely to continue in 2023 as well.
Most Promising AI Startups in London 2023
| | | |
| --- | --- | --- |
| Company Name | Founders | Total Funding |
| Babylon Health | Ali Parsa, Matthew Honeyman | $635 million |
| BenevolentAI | Ken Mulvaney, Jerome Pesenti | $292 million |
| Faculty AI | Marc Warner, Andy Thurston | $40 million |
| Humanising Autonomy | Maya Pindeus, Will Cavendish | $18.5 million |
| LYNX | Nicola Palmarini, Simon Edwardsson | $24 million |
| Mindtech Global | Steve Harris, Simon Kucher | $8 million |
| Onfido | Eamon Jubbawy, Ruhul Amin | $192 million |
| Prowler.io | Vishal Chatrath, Bjorn Rustberg | $34 million |
| Rainbird AI | Ben Taylor, Barry O'Sullivan | $34 million |
| Tractable | Alex Dalyac, Razvan Ranca | $40 million |
Major AI Startup Areas
Some of the key areas where London's AI startups are innovating include healthcare, finance, cybersecurity, transport, retail, and education.
Babylon Health is one of London's biggest AI startup success stories. It uses artificial intelligence to provide accessible and affordable healthcare globally. The company recently reached a valuation of over $2 billion. In 2023, Babylon is expected to expand its AI-powered diagnosis and telehealth services to more markets across the world.
BenevolentAI applies AI to discover new drugs and healthcare insights faster and more efficiently. It raised $90 million in 2020 from investors like Temasek Holdings. In 2023, BenevolentAI will continue working to expand its AI-based drug discovery platform through more partnerships with pharmaceutical companies.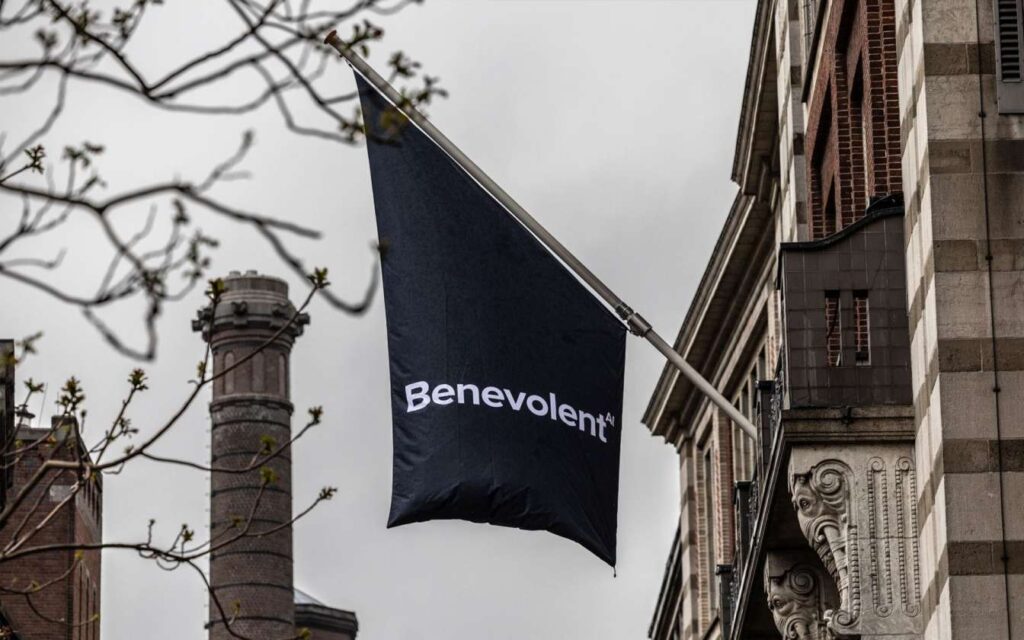 Faculty AI builds AI tools to simplify business forecasting and decision-making. It has experienced rapid growth by signing up clients like Marks and Spencer, Virgin Media, and Liverpool FC. Faculty is expected to establish itself as a leader in enterprise AI applications in 2023.
The year 2023 is also likely to see more activity in the form of partnerships between London's AI startups and bigger corporates looking to implement AI. Acquisitions of some of London's promising AI startups by tech giants are also likely on the cards in 2023.
Overall, London's thriving AI startup ecosystem is all set for robust growth and maturation in 2023. With their innovative products, these AI startups are poised to disrupt diverse industry verticals in 2023 and beyond. The future looks bright for London's position as Europe's leading hub for artificial intelligence startups.