Over the past decade, Europe has emerged as a vibrant hub for venture capital, with VC investment more than doubling from €16.6 billion in 2012 to over €36.5 billion in 2021. A significant portion of this growth has focused on deep tech startups, defined as those utilizing cutting-edge scientific advances and engineering innovation across fields like AI, data analytics, biotechnology, quantum computing, advanced materials, and more. Venture capital in Europe has grown robustly over the past decade, supporting deep tech innovation and pioneering startups across fields like artificial intelligence, biotechnology, quantum computing, and sustainability.
The concentration of renowned research institutions and universities across European countries has provided a fertile ground for deep science spinoffs. Government programs like Horizon Europe have further catalyzed technology translation and commercialization. While still behind the US and Asia in total capital, Europe's specialized deep tech funds are enabling pioneering companies to flourish.
Country-wise analysis of active venture capital in Europe investing in deep tech:
United Kingdom
Balderton Capital: Early-stage tech fund backing breakout companies in AI, health, fintech, quantum etc. Portfolio includes Darktrace, Zego, Featurespace.

Amadeus Capital Partners: Invests in cybersecurity, enterprise software, medtech, digital health etc. Exits include Ieso Digital Health and Speechmatics.

IQ Capital: Deep tech and life sciences focus, with portfolio including Graphene Composites, KisanHub, Sensat.
Octopus Ventures: Specialized in deep tech including applied AI, greentech, industrial IoT, robotics. Key holdings include Ultraleap, Big Health, Cazoo.
Congrats to KatKin who today announced their $22 million series A funding. We're excited to work with their awesome team as they provide our feline friends with fresh food, tailored to each pet, to make sure all of their nine lives are happy ones. 😻
https://t.co/1g2zaFJ6si

— Octopus Ventures (@OctopusVentures) August 8, 2022
Atomico: Prominent tech VC founded by Skype co-founder Niklas Zennström. Invested in climate tech unicorn Lilium, AI drug discovery firm Exscientia etc.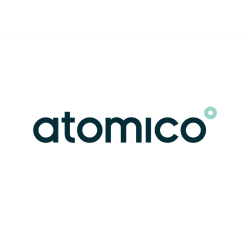 Germany
Lakestar: Backed pioneers in deep tech like Lilium, Northvolt, Oculii, Kasko2go, Viscopic. Managed by renowned investor Klaus Hommels.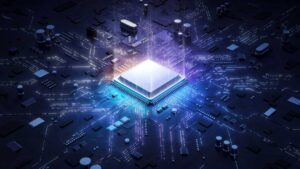 HV Holtzbrinck Ventures: Leading early-stage tech investor supporting startups in AI, robotics, quant computing, biotech, medtech etc. Exits include FlixBus and SumUp.
btov Partners: Tech investor with focus areas including industry 4.0, AI/ML, cybersecurity, healthtech. Portfolio consists of companies like Machinery,chord AI, Securitywash.
Earlybird Venture Capital: Invests in European deep tech innovators across digital technologies, biotech, healthcare, fintech, mobility and smart energy.
🚀Can #Germany become the ultimate e-health #startup hub?

Earlybird #Health Partner @raschethom shares valuable insights on this intriguing possibility in a recent @LesEchos article by @natbxltec

✍️Full article (in 🇫🇷): https://t.co/uhBBDlHiEN

— Earlybird VC (@EarlybirdVC) August 3, 2023
468 Capital: Backing next-gen startups in climate tech, space tech, deep industry tech. Invested in Isar Aerospace, DWARF, Woulds.
France
Cathay Innovation: Global VC investing in AI, deep industry tech, sustainability, healthcare tech. Portfolio includes Enterome, Comet Bio, Cargo.one.
Partech: Focus on startups transforming industries via new technologies across fields like biotech, medtech, agtech, climate tech, data & services.
Breega: Invests in European deep tech innovators like CardioLogs, Wandercraft, CorWave. Interest areas include data/AI, new materials, biotech.
Singulariteam: Deep tech specialist backing pioneers in AI, quantum computing, synthetic biology, robotics. Invested in Anthropic AI.
Elaia: Tech investor supporting startups from deep tech and digital industry domains including tools, cloud and cybersecurity.
Netherlands
SHIFT Invest: Invests in European startups using deep tech to enable sustainability across mobility, food, health, energy etc.
Endeit Capital: Backing trailblazers in digital technologies including AI, quantum, semiconductors, advanced materials, photonics.
Newion Investments: Focused on early-stage deep tech companies, especially in interfaces between chemistry, biology and software.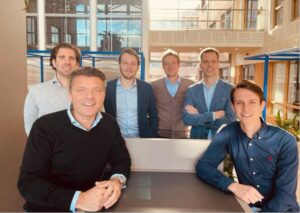 Innovation Industries: Supports startups leveraging technologies like photonics, robotics, 3D printing, digital manufacturing, sensors.
Gilde Healthcare: Specialized in biopharma and medtech startups improving patient outcomes through cutting-edge innovations.
Sweden
EQT Ventures: Invests in founders with deep tech solutions transforming industries like mobility, logistics, real estate, finance.
Inbox Capital: Fund with thesis of knowledge-intensive tech investing in areas like biotech, AI/ML, IoT, photonics, advanced materials.
| | |
| --- | --- |
| Website | http://www.inboxcap.com  |
| Industries | Financial Services |
| Company size | 2-10 employees |
| Headquarters | Stockholm, Stockholm County |
| Type | Privately Held |
| Founded | 2015 |
Norrsken VC: Focused on startups using technology to solve global problems in health, education, poverty, climate etc. Portfolio includes Aiforia, Einride, Hilmed.
Creandum: Sweden's first VC backing deep tech companies across fields like data analytics, healthtech, mobility, climate. Exits include iZettle, Spotify, Cint.
Obvious Ventures: Backing world-positive companies based on trends like synthetic biology, reimagining food. Invested in Memphis Meats, Atomwise.
Spain
K Fund: Specialized in early-stage deep tech startups transforming sectors via AI, big data, robotics etc. Invested in companies like Jobandtalent, Xaki Robotics.
JME Ventures: Deep tech investor backing pioneering companies in advanced materials like graphene, biotech, AI, photonics, cleantech.
Sabadell Venture Capital: Invests in Spanish tech innovators across areas like software, deep tech hardware, IoT, industry 4.0.
Nauta Capital: Pan-European tech investor with portfolio companies across deep tech domains like 3D, drones, AI, robotics, big data.
Alma Mundi Ventures: Backing deep tech innovators in materials science, photonics, biotechnology, microelectronics. Invested in Alphamat, Bionic Power.
Poland
| | |
| --- | --- |
| Venture Capital in Europe – Supporting Deep Tech Innovation | Investement Domain |
| Market One Capital | biotech, AI, robotics, nanotech |
| Tar Heel Capital | AI, industrial automation |
| Inovo Venture Partners | IoT, AR/VR, 3D printing |
| Kvarko | advanced materials, electronics |
| Experior Venture Fund | electronics, biotech, green tech |
To summarize, Europe is fast developing into a global deep tech hub with specialized VC firms focused on investing in advanced innovations across many technology domains. As European startups attract more capital to translate deep science into revolutionary products and businesses, they hold immense potential to shape the future of everything from healthcare to climate change.